Today was extremely busy. Ugh.
Didnt help that Derp was bellowing for us to keep our orders under 2 minutes.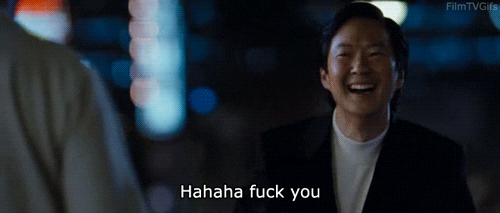 "Will you please be quiet! We cant hear our customers!" I cried.
Derp glanced at me, G and Devi and walked off. We were very grumpy.
After my break, I smiled at G who was on lane 1. "G do you want to switch? That way you cant hear Derp?" I asked coyly.
G happily took my headset and we switched positions. After his second order he exclaimed "Rebecca! I am going to kill you!"
I was laughing hysterically. I could barely take orders. The reason I switched lanes was because my till always lagged. It took forever for an order to be punched in. I hated that till.
"Now you know why I was always so bitchy and grumpy!" I howled. Every time I would look at G, he would scowl at me and I would burst out laughing.
"Never again! I am not working on this till ever again!"
"Forever I will be on this till!" I crowed.
I was laughing so much during lunch. It was so much fun.  I got a special order and I had to tell the runner to ignore a condiment charge. I turned around to go back to my till and there was Chad at the window.
Shaking his head at me.
I burst out laughing. "What are you shaking your head at me for." I asked.
He just shook his head.
"See you later" I said as he drove off.