Chad starts ordering. His order totally changed. I sighed dramatically. "Really Chad? Why do you keep changing your order? You're confusing me!" I teased.
He snorts "you can believe it"
I started laughing. I was laughing so hard I couldn't take the next order.
Then the cashier chirps a moment later "Rebecca your boyfriend is here!"
I sighed. "I know"
The presenter turns around and  her reaction is hysterical!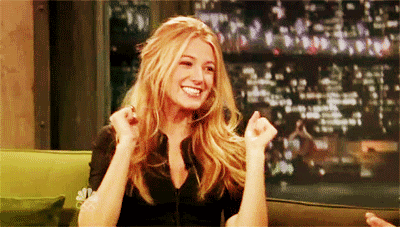 "Rebecca you have a boyfriend!!!" She exclaimed. "Where? Where? Which one is his car?"
I stared at her, confused for a moment. "The one coming  to your window."
She was planting her face against the window, trying to find Chad's truck. I stood there almost speechless with disbelief.
She handed out his order then turned to me. "Oh my god, Rebecca! Finally! You have a boyfriend!" she cooed.
"What do you mean finally? 7 years!" I replied, pretending outrage.
Her mouth dropped in disbelief. "What? you have been dating him for 7 years!"
laughter bubbled within me. I must be a pretty pathetic person to everyone if they found it so bewildering that I could have a boyfriend. I struggled to maintain a straight face.
"Yes!"
"Really!"
I burst out laughing. "Yes for 7 years."
She eyed me suspiciously, then went back to presenting.
"So what did Chad say to you?" I asked the Cashier.
"Nothing he just gave me a weird look. He probably thought it would be you in First."
"Nope. He knows I take orders. He loves it." I sneered.
"Maybe he will come back"
"Not likely. He saw you and you scared him away." I replied.
The cashier over heard,  and she whirled around. "He was not your boyfriend? Why you like that!" she demanded
I burst out laughing. Her expression was priceless!