Someone: you really need to stop your flirting! He's taken!
Me: flirting?! Me?! That wasn't flirting! I hate to see what you call flirting!
Nothing gets my back up, then people trying to be catty when I am being myself.
Awkward. Funny. polite.
I try to go out of my comfort zone to be friendly. To whomever.
I am not coy, flirtatious or alluring enough for that kind of bullshit drama. I think its ridiculous.
Being friendly, goofy is not flirting. I have hard enough time being awkward, stumbling over my words and getting annoyed with small talk then worry about some little girl who thinks I am trying to steal her man.
Flirting?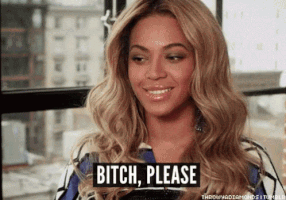 I have no game.
and I have no patience
for little girls and their insecure drama.
I am being me. You be you. You take care of your man. We be friends. Ok.