I had a great day!
What really made my morning?
I was about to go into drive-thru when a woman walked up to my window. "Excuse me, could you help me"
I smile. "Sure."
"I was in here yesterday, I ordered a coffee gave the cashier a loyalty card, but the cashier never told me that it was $1 coffee."
I stared at her blankly. Seriously? there are adverts everywhere. Huge one by the welcome sign in the parking lot. Adverts on the Kiosks. Adverts on windows. Adverts on the door when one walks in.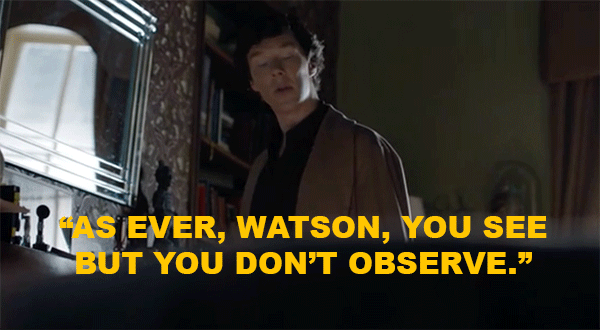 And? What did she want me to do? "and?" I asked, "what would you like?"
She stopped digging through her purse to glare at me. " I want my loyalty card back."
I almost laughed. Fuck me! "Excuse me?"
"I want my loyalty card. Can you get it for me"
I was so bewildered,  I couldn't speak. Get her card? Out of where? The garbage? Where there were over a million loyalty cards? Uh no. We don't keep them.
"No. We don't keep them. Once you give them to us, we destroy them so they cant be reused." I explained.
"Well don't you have one there?"
"No, we destroy them, so they cant be reused" I repeated.
She huffed. "Well can I talk to your manager."
I call the manager over, and she explained her situation. his expression was priceless.
He had to actually turn his head so the customer couldn't see.
He walked up to First Booth to see if they destroyed any yet.
The woman ordered a coffee while she ordered. I promo it out.
The woman handed me change for her coffee. I blinked. What the fuck is this? The manager returned, handed her the card.
"I am paying for my coffee" she explained, "I just want my promo card!"
She walked off with her coffee. Oh wow.
Thankfully I was in drive-thru for lunch.
DO BUFFALO HAVE WINGS:
I was trying to convince one of my co-workers that buffalo have wings.
She stared at me. "Rebecca, buffalos have horns!"
The whole drive-thru team howled with laughter.
CHICKEN OF THE SEA
I then tried to convince her that chicken was in the sea.
She stopped braiding her hair. "Chicken in the sea?" she repeated. "How can chicken be in the sea? They would drown!"
I burst out laughing. "It's true! There are chicken in the sea!"
"There is no chicken in the sea!" she cried, putting her visor back on. she washed her hands and glared at me. "How would they survive!"
"Ask management. Google it. Chicken in the sea!"
"You can google it?" she was incredulous.
sometime later she marches back into the drive thru "Rebecca, management told me that chicken in the sea is Tuna!"
I was laughing so hard I almost fell to my knees. I had to hold onto the counter. "Tuna is chicken? How can that be?"
"Tuna is not chicken!"
MY WHOLE CHILDHOOD HAS BEEN A LIE:
The irony is having a person with a speech impediment (former) teach ESL pronunciation. That was what I was thinking when I was trying to teach the girls how to pronounce English words. When I was younger I had to go speech therapy twice. Once when I had stopped speaking. I was two. The second time I was in grade 1-2 I would stutter, stammer and couldn't pronounce certain words. I still cant pronounce certain words till this day.
Anyway, the girls were asking me how to pronounce:
Glitter
robitussin
tortoise
beach (they kept saying like bitch)
squirrel
litter
The night shift manager who overheard the conversation exclaimed: "are you saying my English teacher taught me wrong pronunciation the entire time?"
I nodded.
"My whole childhood has been a lie!"